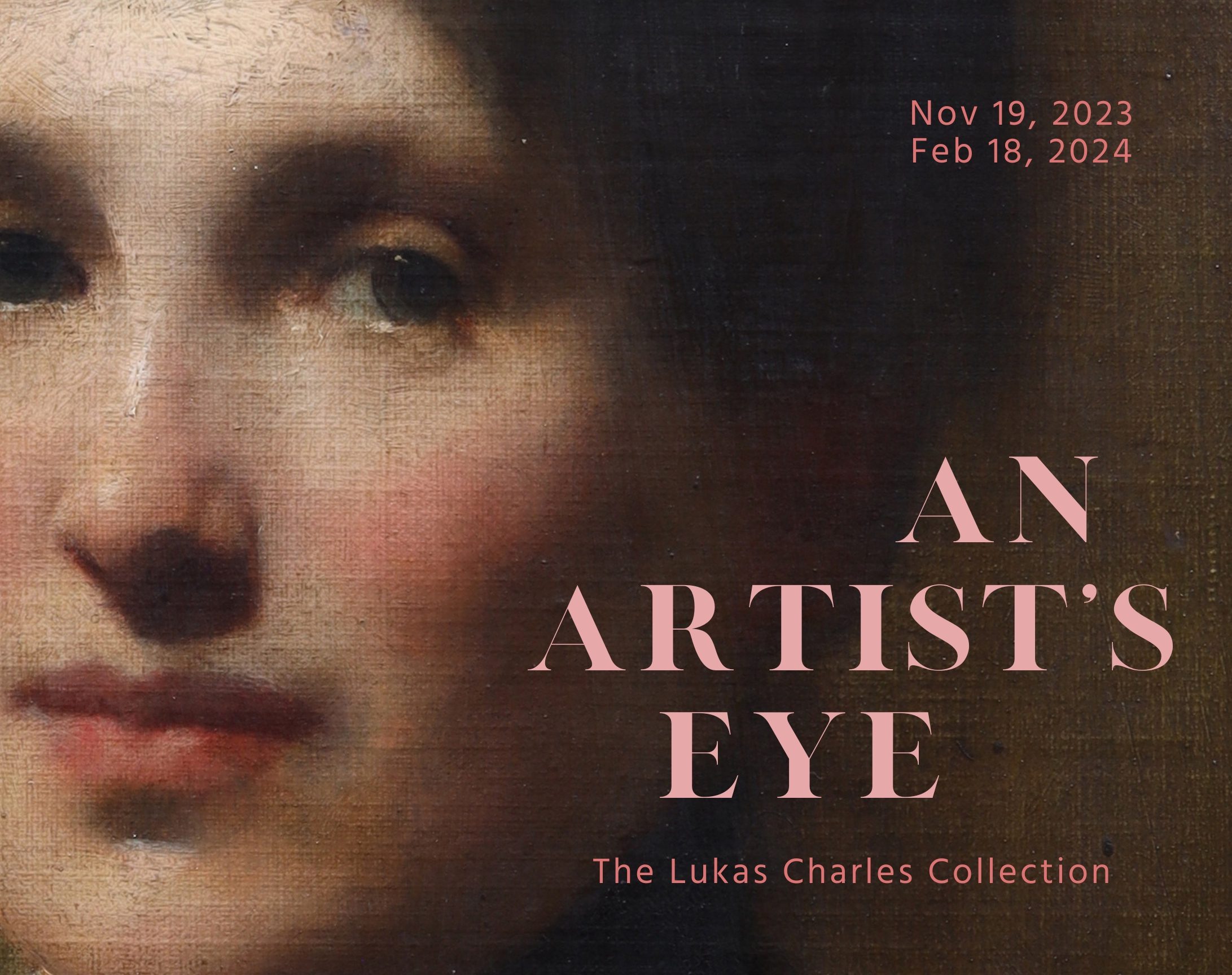 November 19, 2023 – February 18th, 2024
The Lyme Academy of Fine Arts is pleased to announce the public opening on November 19, 2023 of An Artist's Eye: The Lukas Charles Collection. Featuring rarely-seen portraits by some of the 19th and early 20th centuries' most accomplished European, American, and British portrait artists, including Ilya Repin (1844-1930), William Merritt Chase (1849-1916), and Solomon J. Solomon (1860-1927), the collection was assembled by Dr. Lukas Charles, an artist and New York radiologist. The 28 paintings selected from Dr. Charles' extraordinary collection represent some of the finest examples of realistic portraiture produced during this period. "My collection has grown from my love of fine painting and my observations of the differing and deep connections between these artists and their subjects," reflects Dr. Charles.
Curators and Co-Artistic Directors of the Lyme Academy, Jordan Sokol and Amaya Gurpide, see in this collection an opportunity for their students, fellow artists, and the art-loving public to witness first-hand both the technical excellence and expressive diversity of previous academic masters. "The artists represented in this exhibition were trained in academies," comments Gurpide. "This institutionalized practice of art education dates back to the Renaissance and became popular again in the 18th and 19th centuries. Students learn through a progression of foundational, skills-based exercises. Yet, the artists each have their own style and approach their subjects differently, with resemblance becoming secondary to the evocation of character, mood, and self-reflection." This is, in fact, what ties the collection so closely to the Lyme Academy, whose own mission is to train the newest generation of figurative artists in this age-old tradition, while also encouraging them to discover their own expressive voice.
The exhibition at the Academy's Chauncey-Stillman Gallery will be accompanied by a variety of public programming, beginning with a ticketed preview event & fundraiser on Saturday, November 18th at 4pm. This will feature guest speaker Peter Trippi, Editor of Fine Art Connoisseur Magazine, in conversation with Sokol and Gurpide.
Chauncey-Stillman Gallery
Lyme Academy of Fine Arts
84 Lyme Street, South Parking Lot
Old Lyme, CT 06371
Gallery Hours:
Wednesday through Friday 12 pm to 4 pm
Saturday & Sunday 10 am to 4 pm
Holiday Hours: Closed Wednesday 11/22 & Thanksgiving Day 11/23
Open Friday, Saturday and Sunday