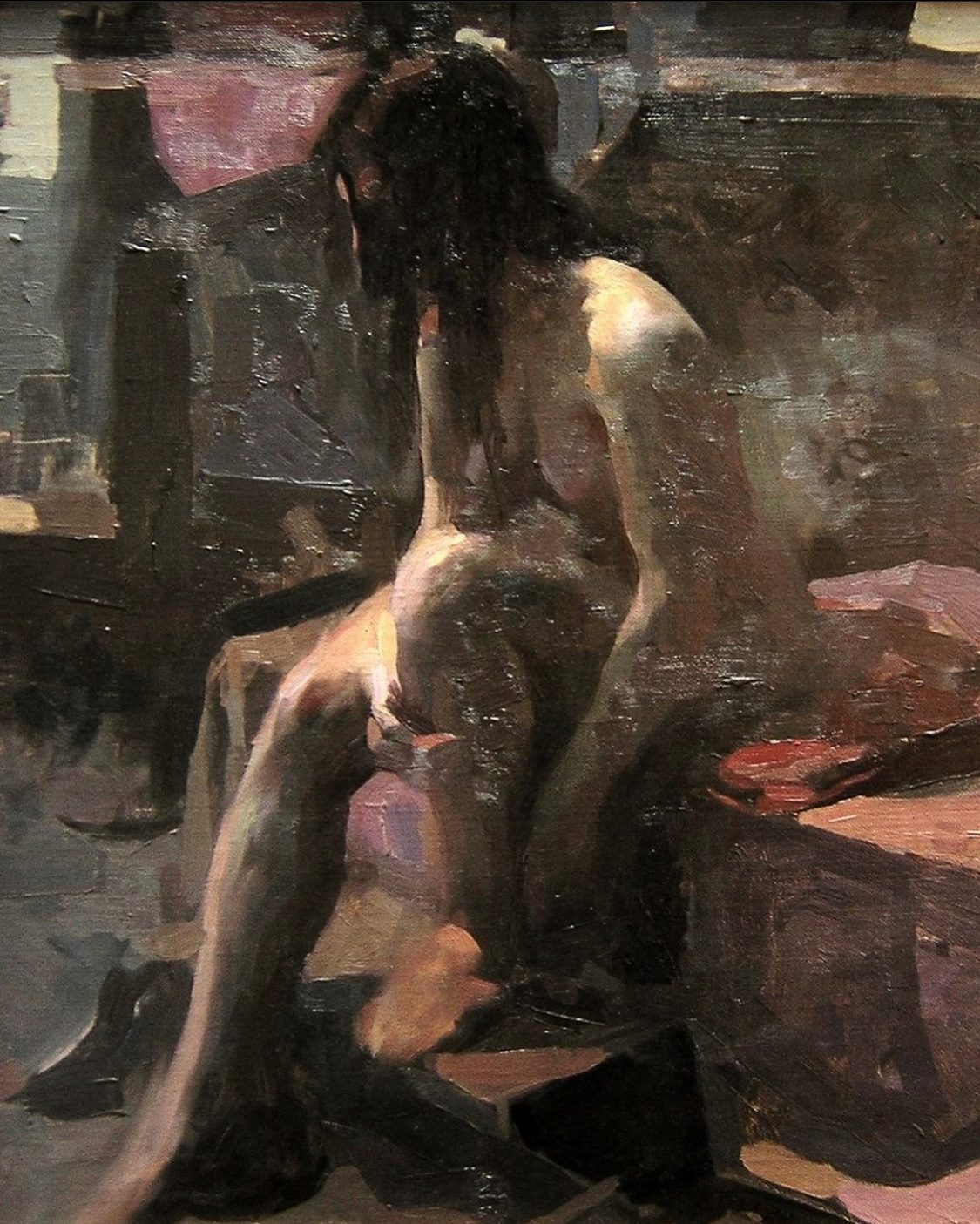 Instructors: Rick Lacey, Edmond Rochat, Ethan Martin, Mina Mohtasham
Dates of Sections Available:
Tuesdays, October 3-December 5, 1 pm – 4 pm
Wednesdays, October 4-December 13, 5 – 8 pm
Thursdays, October 5-December 14, 5 – 8 pm
Saturdays, October 7-December 16, 9 am – 12 pm
(No class session on November 22-25 during the Thanksgiving holiday break.)
Levels/Ages: All levels welcome; ages 15+
Levels/Ages: All levels welcome; ages 15+
ENROLL
This class will introduce students to the process and technique of oil painting. Students will paint from a live model, learning to think strategically and utilizing a sequential approach designed and proven to strengthen visual acuity.
Beginning with a drawing, students will learn to determine and render accurate proportions using contour and shadow. They will then use earth tones to mass in the figure with simple shapes, preparing the work for color. A historically-based palette containing a simple arrangement of pigments helps to sensitize the student to subtle color and value shifts.
Throughout this process, students are guided by instructor-led demonstrations and individual and group critiques, which integrate sound drawing principles with the practice of figure painting. Complementing the class are discussions about the daily maintenance of the studio environment, including the use and care of materials.
We strongly encourage all students to attend the Figure Drawing classes offered by the Lyme Academy as a foundation for the Figure Painting classes.