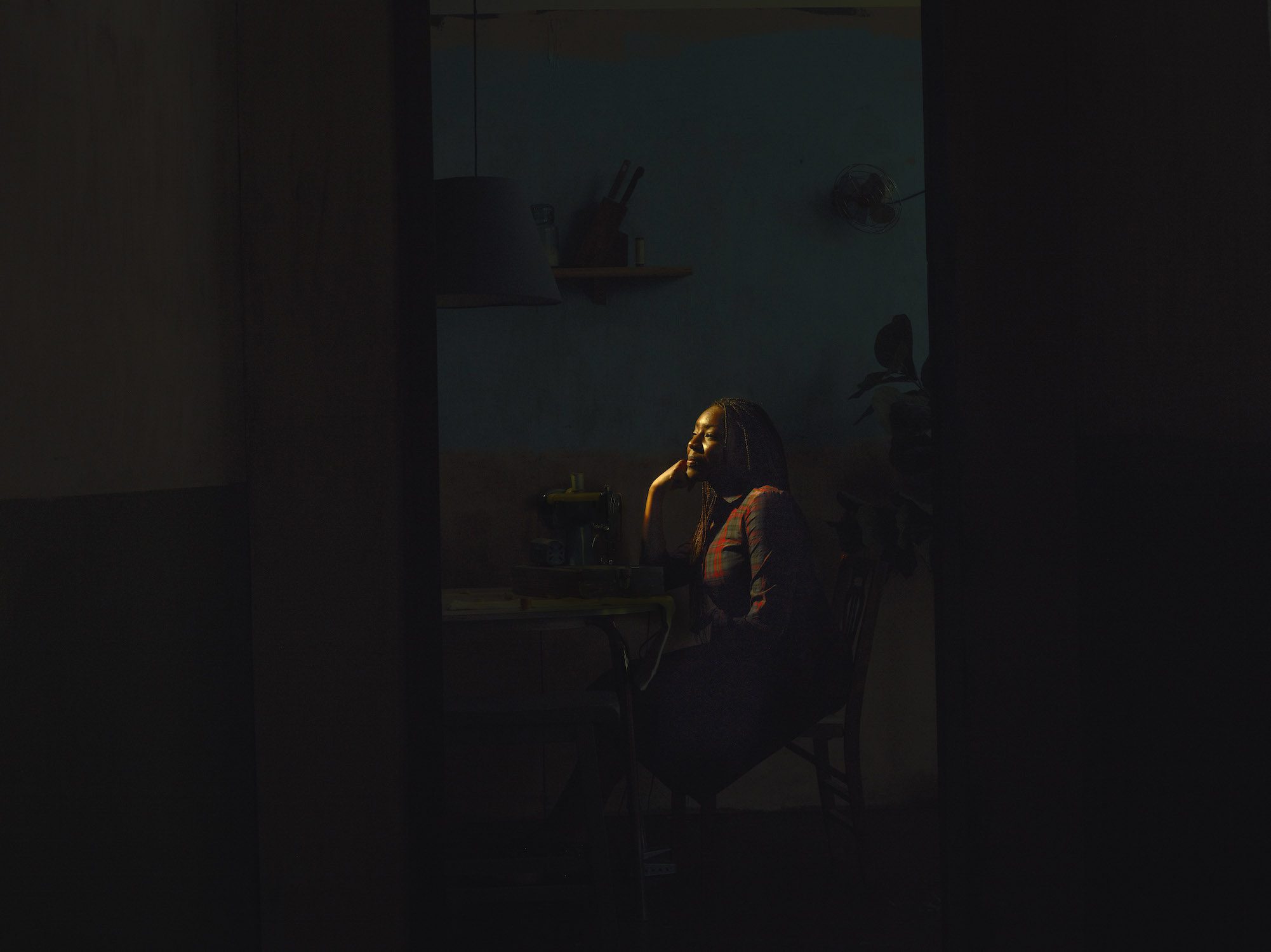 NARRATIVE AND STRUCTURES WITH MERIK GOMA
Practical and instructive, this special lecture provides the tips and examples necessary to creating compelling stories that resonate with a variety of  audiences. From defining characters and building a rich setting to using themes and symbols to create meaning, the fundamentals of storytelling will be covered. Additional topics include the important role of editing in crafting a story, both in terms of the visuals and the narrative itself, and the significance of an "open" or "closed" form. 
About Merik Goma
Merik Goma is a Connecticut-based photographer and recent alumni of the NXTHVN Studio Fellowship Program, an arts incubator in New Haven. Goma builds intricate sets within his studio that he uses both as subjects of tableaux and as backdrops for narrative portrait photography. His technique is painterly in execution, with close attention paid to color and lighting. His work has been shown by Tilton Gallery, and is in the collection of Yale University and the Detroit Institute of Art. In 2021, Goma was selected as the Joyce C. Willis Artist-in-Residence by the Amistad Center for Arts & Culture at the Wadsworth Atheneum in Hartford.
This artist talk is made possible by the generous support of the Robert Lehman Foundation. For more information contact: info@lymeacademy.edu
Parking Information and Campus Directions
From I-95, travel a short distance along Lyme Street until you reach the North parking lot on the Lyme Academy campus, closest to the highway passover. Park in any appropriate spot. To access the Southwick Keller Studio, follow the slate pathway to the front doors of the school. The studio is to the right as you enter.