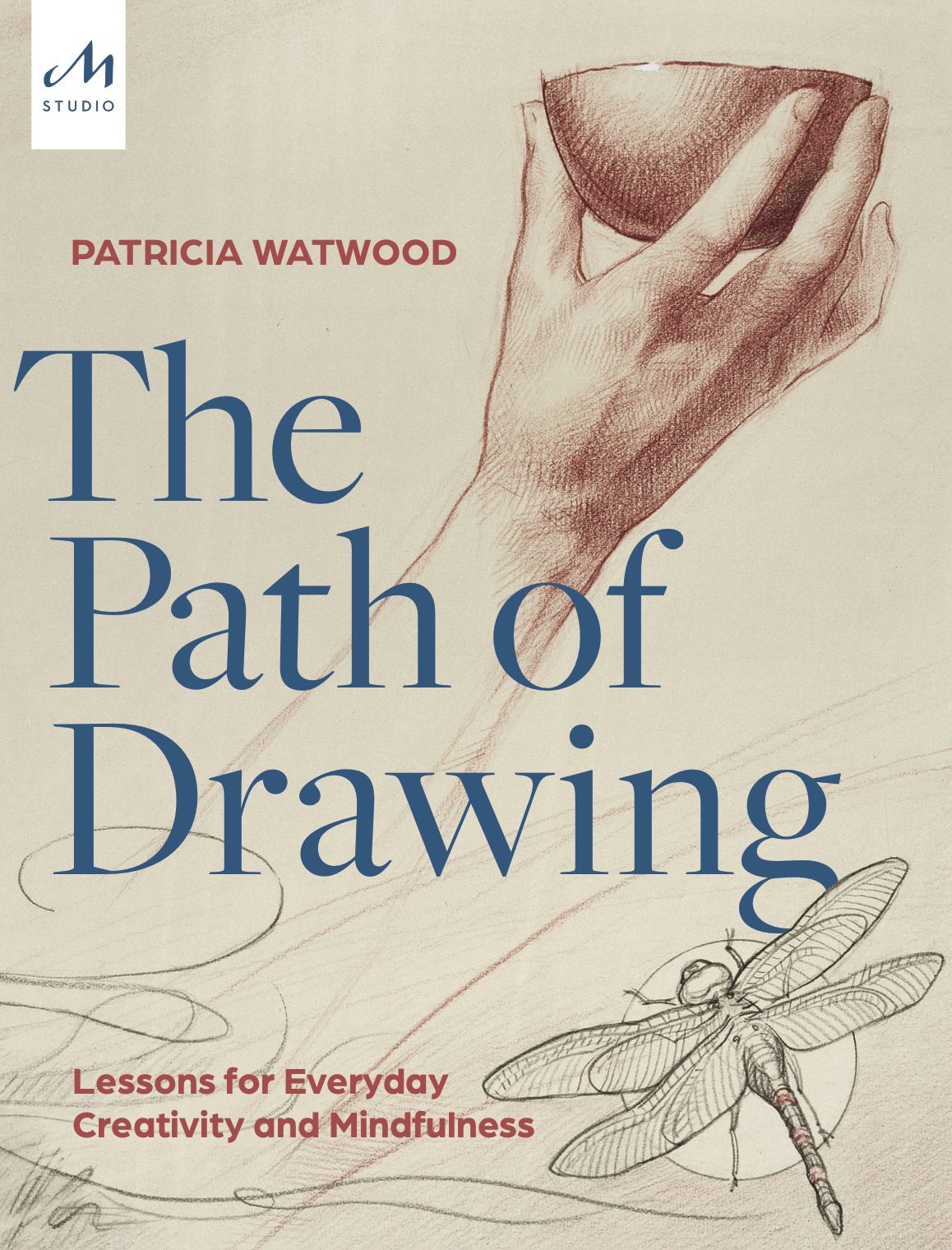 The Path of Drawing with Patricia Watwood
Join us for this artist lecture, free and open to the public.
5-6:30 pm  Presentation with Q&A, Southwick Keller Studio
6:45-7:45 pm Book signing with the author, de Gerenday's Fine Arts Materials and Curiosities
Join us for a presentation by author and artist Patricia Watwood on the themes of her first book, The Path of Drawing. This instructional guide encourages artists to cultivate a creative habit, learn skills in realistic drawing, and develop confidence in their individual voice. Focusing on aspects of mindfulness that are particularly relevant to creative individuals, Watwood will discuss overcoming blocks and dealing with the emotional challenges that can often impede work. She will also share her process for building a personal sourcebook of inspiration and strengthening habits of practice, and will provide examples of how artists can use sketches and idea development to create their paintings. A book signing will follow this presentation.
Artist Bio
Patricia Watwood is a leading artist in the contemporary realist movement. Her subjects are primarily women and figures, and incorporate myth and narrative. Her works have been exhibited at the Beijing World Art Museum, the European Museum of Modern Art (MEAM) in Barcelona, Spain, and the Butler Institute of American Art in Ohio. Watwood's commissioned portraits hang at St. Louis City Hall, Washington University (St. Louis), the Kennedy School of Government (Cambridge, MA), and the Harvard Art Museums. Her paintings are also included in the collections of the St. Louis University Museum of Art and the New Britain Museum of American Art in Connecticut.
Watwood is an artist-member of the Salmagundi Club of New York, where she is also the current First Vice President (2021). She is a Signature member of the Portrait Society of America, and was named a Living Master by the Art Renewal Center.Watwood earned her MFA with honors from the New York Academy of Art and studied with Jacob Collins as a founding member of the Water Street Atelier. She has produced several instructional DVDs with Streamline Art Video, including Creating Portraits from Life, and has served as a Professor of Drawing at the New York Academy of Art. Watwood has created several online drawing courses, including Seven Days of Drawing, with the creative streaming platform Craftsy.com. She has also written articles for American Artist, American Arts Quarterly, and Fine Art Connoisseur magazines. Currently, she teaches online with Terracotta.art, and in workshops around the country.
patriciawatwood.com
IG @patriciawatwood
FB @patriciawatwoodstudio
The Path of Drawing is available for purchase at Lyme Academy's on-campus art store, de Gerenday's Fine Art Materials and Curiosities.
​This artist talk is made possible by the generous support of the Robert Lehman Foundation.