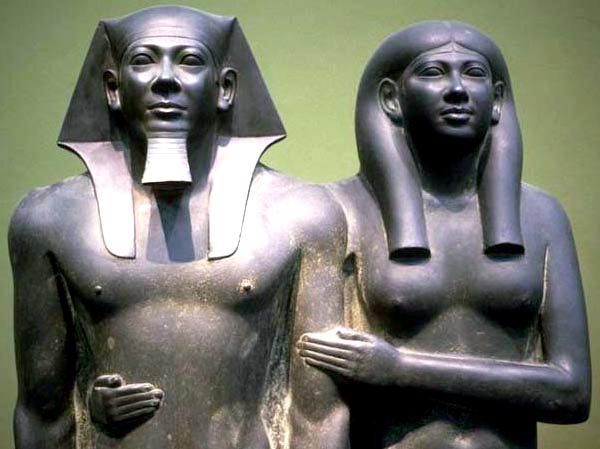 The Face of Ancient Egypt: Individuality and the Human Figure in Egyptian Art with Dr. Kent R. Weeks
Join us for this free lecture, open to the public.
Join renowned Egyptologist Dr. Kent Weeks as he identifies rules followed by Egyptian artists representing human figures, the exceptions to those rules, and what they tell us about how Egyptians categorized and individualized humankind. 
Bio
Dr. Kent R. Weeks, Emeritus Professor of Egyptology at the American University in Cairo and Founding Director, The Theban Mapping Project
Kent Weeks took his BA and MA in Anthropology and the History of Medicine at the University of Washington, and his PhD at Yale University. 
Weeks has been a curator of Egyptian Art at the Metropolitan Museum of Art, Professor of Egyptology at the University of Chicago, the University of California, Berkeley, and at AUC.
Weeks Is the author of over a dozen books, including  several best sellers translated into a dozen languages. He has excavated extensively in Egypt, and his discovery and publication of the tomb of the sons of Rameses II in the Valley of the Kings made international headlines.  His website, KV5.com, is the most-visited and most-awarded archaeological site on the internet. 
​This artist talk is made possible by the generous support of the Robert Lehman Foundation.
Parking Information and Campus Directions
Coming from I-95, on Lyme Street, enter the first parking lot on Lyme Academy's campus. 
From the parking lot follow the path into the building under the wood sign for Lyme Academy. The Southwick Keller studio will be on your right.
COVID-19 Policy 
Guests will be required to show proof of vaccination. The Lyme Academy of Fine Arts has removed the mask mandate for students, staff, faculty, models, and visitors inside of our buildings. 
The health and safety of our guests are of the utmost importance. We are regularly monitoring the guidelines of the CDC and will adjust our policies accordingly.