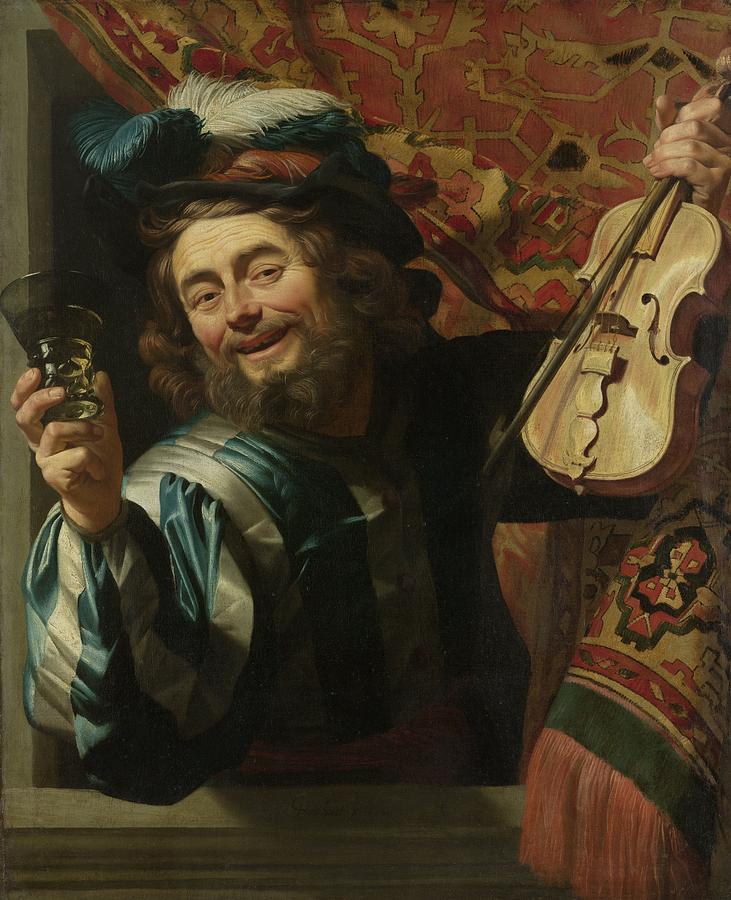 St. Patrick's Day Celebration with Irish Musical Group Cois Dara!
Celebrate St. Patrick's Day through Irish songs and stories
Erin Go Bragh! Join us for a festive evening of Irish folklore and traditional music; sing along to beloved favorites When Irish Eyes Are Smiling, Too-ra-loo-ra-loo-ral, Dublin in The Rare Ould Times, Danny Boy, and many more!
Complimentary food and non-alcoholic drinks provided.
Beer and wine available with suggested $3 donation.
Doors open at 5:15pm; show starts at 6:15 pm.
Parking Information and Campus Directions
From I-95, travel a short distance along Lyme Street until you reach the North Parking Lot on the Lyme Academy campus, closest to the highway passover. Park in any appropriate spot and follow the signs to the event site.
Musician Bios
Nathaniel Baker (Pianist) has enjoyed a diverse career as a soloist, collaborative pianist, music director, and educator. He currently teaches piano and directs musical theater productions at Connecticut's Choate Rosemary Hall. Baker also directs for Madison Lyric Stage and Simsbury Light Opera Company, serves as Music Director for Peace Dale Congregational Church in Peace Dale, Rhode Island, and works as a staff accompanist at the University of Rhode Island. He has performed throughout the U.S., Europe, and South America. Baker holds a Bachelor's degree in Piano Performance and Music Theory from The Hartt School and a Masters degree in Piano Performance from the University of Connecticut; he has also studied piano with Luiz de Moura Castro and Irma Vallecillo.
Celeste Cumming (Cellist) began playing cello in the San Francisco Bay Area at the age of 11. Classically trained, she particularly enjoys playing musical theater and working with vocalists. She performs regularly in pit orchestras at venues such as the Goodspeed Opera House in East Haddam, Connecticut and Theaterworks Hartford. She teaches privately out of her home in West Hartford and is thrilled to once again have the opportunity to perform with this group.
Mary Gardner (Bodhrán) studied at the University of Limerick and has performed with many nationally acclaimed Irish musicians, including Eileen Ivers, Joanie Madden, Niall Keegan, Sandra Joyce, and Riverdance's Colin Dunne. She has appeared on stage at such notable venues as Carnegie Hall, Lincoln Center, the National Concert Hall in Dublin, and NYU's Skirball Center for the Arts. Gardner has toured Ireland with Mícheál Ó Súilleabháin in 2003 and with Pat Kane in 2010.
Along with her expertise in traditional Irish music, Gardner specializes in world music, marimba, and orchestral percussion. Her love of frame drums led her to study the Middle Eastern approach to bodhrán with master percussionist and four-time Grammy winner Glen Velez. In addition to her career as a performing artist, Mary teaches beginning band and is the director of percussion studies for Westport Public Schools in Connecticut. She received her Bachelor's degree in music education and performance from New York's Ithaca College and completed her Master's degree in percussion performance at the University of Connecticut. Mary has also studied at the Royal College of Music and the Guildhall School in London.
Susan Mazer (Guitarist) has a Masters degree in Music Education from Boston University and has been teaching for thirty years. She is the author of twelve popular instructional books and CDs for Alfred Publishing. She is most recognized for her book Guitar for the Absolute Beginner, which has sold over a quarter of a million copies to date. Helping to pave the way for the next generation of women guitarists, Mazer was also the first female guitar instructor at the renowned National Guitar Workshop. In addition, she is on the faculty of Sacred Heart University in Connecticut, where she teaches Musicianship and Women in Music, and continues to teach guitar privately and online through www.truefire.com. For seventeen years, Mazer was the Dean of Students at the Hartford Conservatory. She currently serves as the Director of Arts Programs at Charter Oak Cultural Center. Mazer believes every child should have access to the finest arts education and is passionate about her work with the Hartford youth.
Kathleen Mulready (Vocalist) has been collaborating with Michael McDermott and Cead Mile Failte for close to a decade. In addition to singing the music of her Irish roots, Mulready's performance background spans musical theater, opera, choral, ensemble, and liturgical music. She currently sings with and is a member of the board of directors of the NYC-based treble ensemble Amuse. Mulready holds an M.M. in vocal performance from the San Francisco Conservatory and a B.A. in music from Tufts University. She resides in Brooklyn, New York with her husband and two daughters, and serves as the Director of Education for Brooklyn Math Tutors.
Michael McDermott (Vocalist) grew up learning about his Irish heritage through songs and stories sung and told by his very extensive and larger-than-life McDermott and Fitzpatrick family members. He entered the performance world in New York at the age of 17, studying acting at HB studios in Greenwich Village with theater actress and theater practitioner Uta Hagen. He began studying voice professionally a year later with American soprano and ghost singer Marni Nixon; this partnership lasted for over 15 years. McDermott studied piano and music pedagogy at the Hartford Conservatory in Connecticut. He has performed throughout the state and in New York City, as well as along Italy's Amalfi coast. McDermott has worked with such notable musical talents as Joan Dornemann, author and assistant conductor at The Metropolitan Opera, American operatic soprano Martina Arroyo, Broadway singer, actress, and Tony winner Betty Buckley, American operatic baritone Sherrill Milnes, and the late great actor Tony Randall. McDermott currently lives in Simsbury, Connecticut, with his wife and young son.
Victoria Wepler (Violinist/Fiddler) is the general and choral music director at The Country School in Madison, Connecticut. Wepler is a classically trained violinist and has performed with orchestras and chamber groups throughout the country. She is also a Suzuki-certified violin teacher and enjoys playing at weddings and other special events with local musicians. When she is not teaching, Wepler sings and plays violin on stages across New England as a member of the award-winning contemporary folk band Goodnight Blue Moon; she has also performed at the Ivoryton Playhouse. A graduate of Colby College and the Harvard Graduate School of Education, Wepler currently resides in Guilford, Connecticut, and enjoys spending time with her family.