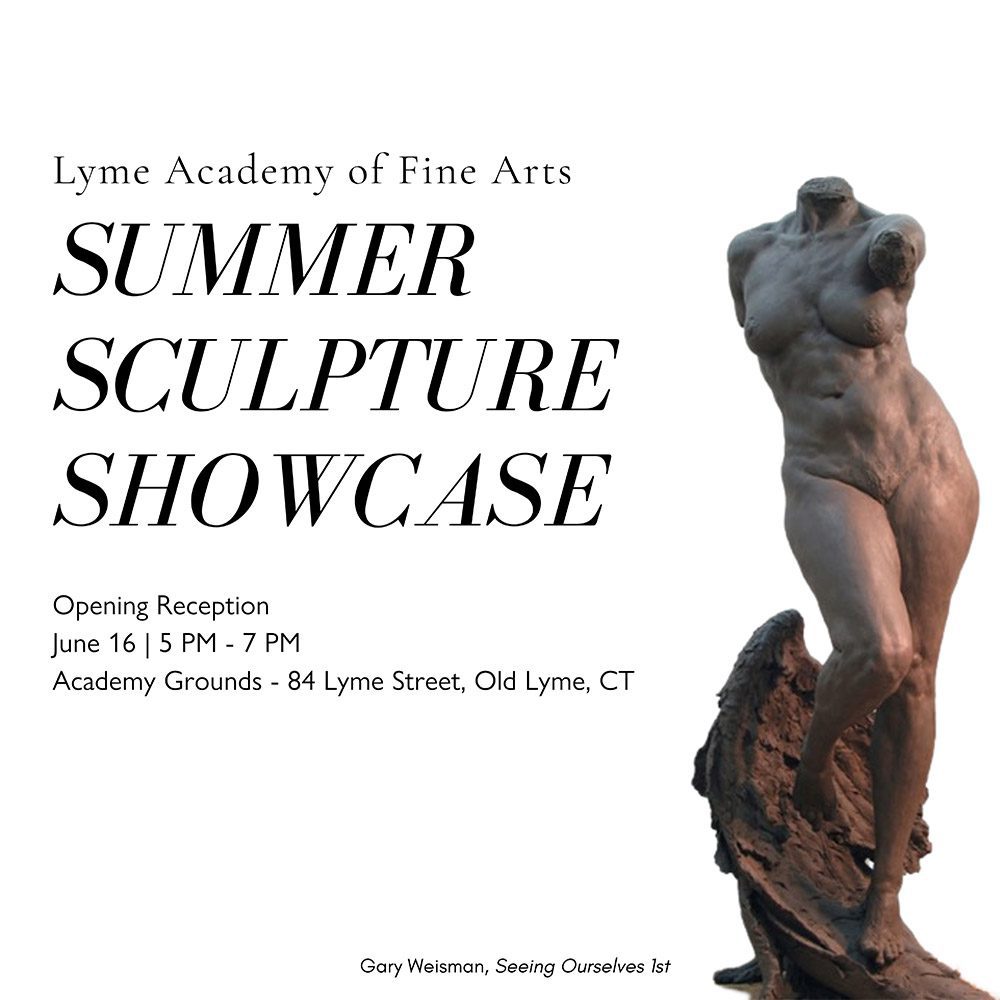 In collaboration with our neighbors at Studio 80 + Sculpture Grounds, The Lyme Academy of Fine Arts will be showcasing a selection of sculptures by some of the finest contemporary figurative sculptors working today.
Complimentary refreshments will be served at our Opening Reception on Saturday, June 19
Free – Open to the Public

Free – Open to the Public
The Lyme Academy of Fine Arts invite you to join us for an artist open house style reception and viewing of The Summer Sculpture Showcase on the grounds.
Complimentary refreshments will be served during the event.
In collaboration with our neighbors at Studio 80 + Sculpture Grounds, The Lyme Academy of Fine Arts will be showcasing a selection of sculptures by some of the finest contemporary figurative sculptors working today.