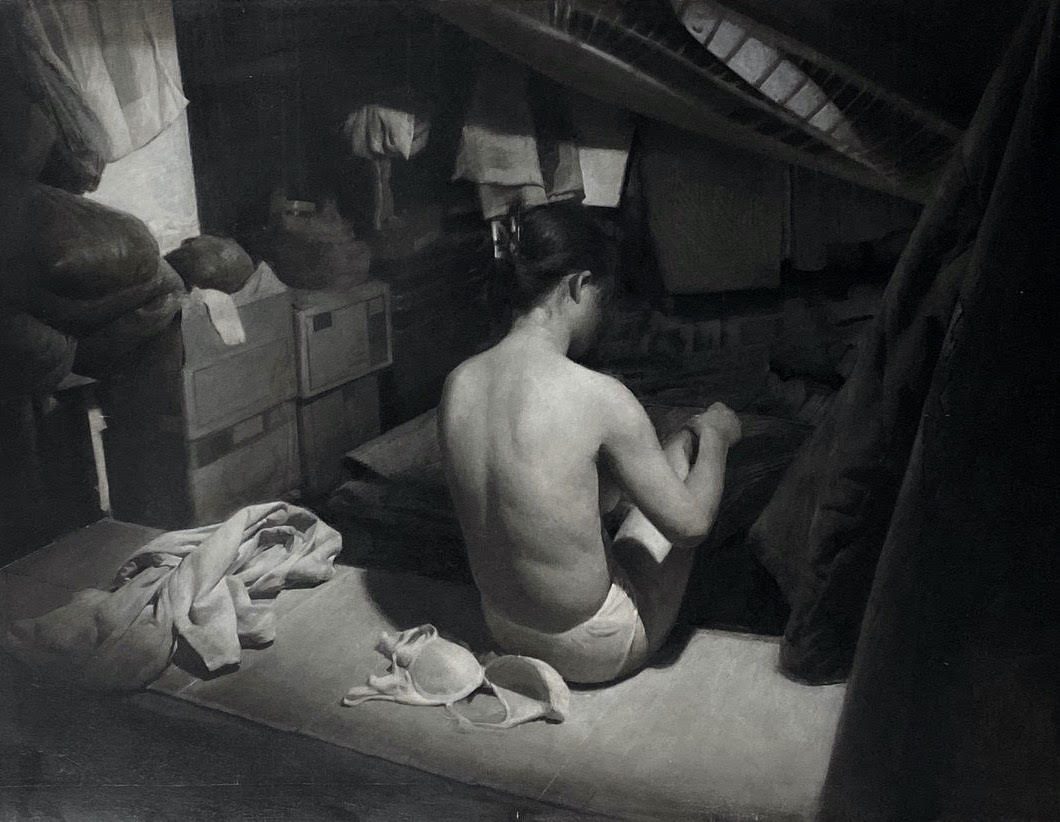 Recent Work and Influences: An Artist Talk with Michael Grimaldi
Join us for this free lecture; open to the public, with limited seating available.
Join artist Michael Grimaldi as he discusses the literary, cinematic, and historical influences that have inspired his recent multimedia monochromes.  
Artist Bio
Michael Grimaldi studied painting and drawing at the New York Studio School and the National Academy in New York, and at the Art Students League of New York, while also pursuing independent studies in anatomy and dissection at Drexel University College of Medicine. He has taught drawing, painting, and anatomy for over twenty years at various US institutions, including the School of Visual Arts, the National Academy, the Pennsylvania Academy of the Fine Arts, the Art Students League of New York, and at Drexel University College of Medicine's Department of Anatomy and Neuroscience. During the course of his career, Grimaldi has received numerous awards, fellowships, and residencies, and has exhibited across the globe, from San Francisco and New York to Tokyo and Beijing.
Instagram @michaelgrimaldi
​This artist talk is made possible by the generous support of the Robert Lehman Foundation.