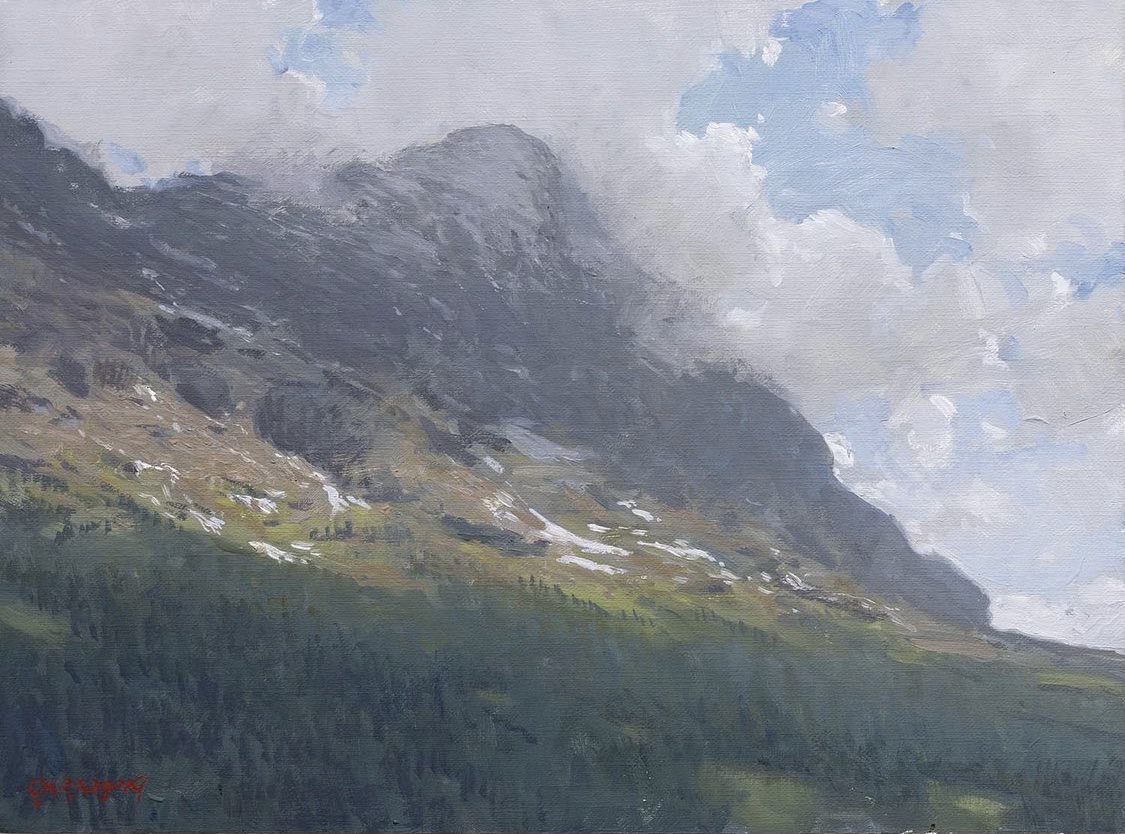 Principles of Landscape Painting with Patrick Okrasinski
Learn the foundations of successful plein air landscape painting in a storied and picturesque setting.
Enroll Now (Week 1 or 2: $750; Both weeks: $1,400)
Guided instruction will address theories of value, mass, composition, representing light and color, optical effects encountered outdoors, perspective, and more. Morning demonstrations will include painting basics, from composition to completion of individual landscape paintings. Artist Patrick Okrasinski will employ both academic and Impressionist principles, sharing how to incorporate these into independent and original landscape paintings.
Students who participate in both Workshop series will explore the curriculum concepts in depth, while working on a multi-day landscape painting. The process of making a successful landscape painting, from pencil sketch to color-comp study to a larger work of art, will be demonstrated and explained.
Taking place in the historic town of Old Lyme, Connecticut, the "home of American Impressionism," the Workshop will build connections between 19th-century academic training, Impressionism, New England schools of painting at the turn of the century, and representational painting today.