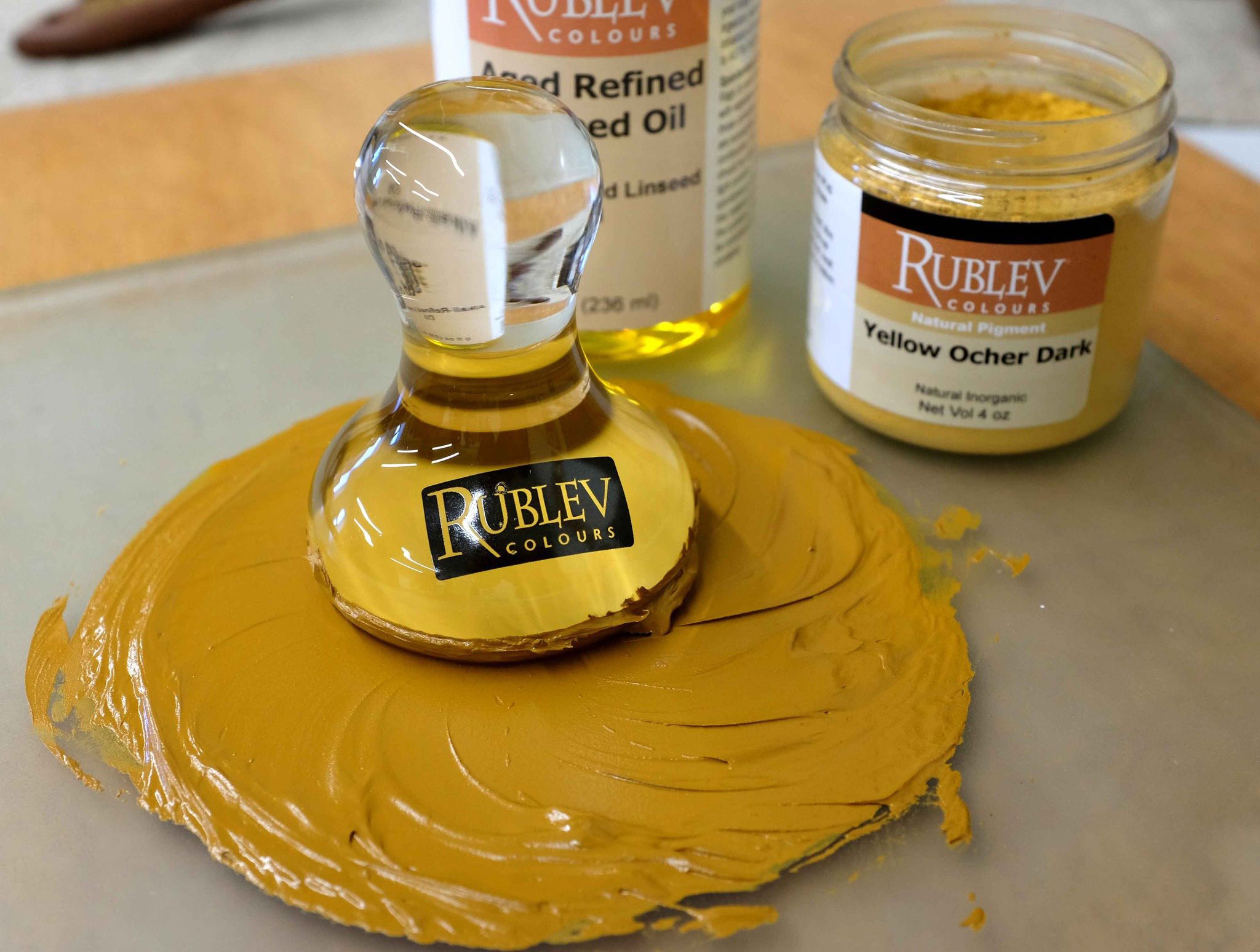 A Rational Approach to Color Palettes with George O'Hanlon and Tatiana Zaytseva
Join us for this guest lecture, free and open to the public.
This artist talk is made possible by the generous support of the Robert Lehman Foundation.
The palette is one of the most important tools in the history of oil painting. Yet, its impact and influence are among the least studied topics in art history. The development of the palette is relatively easy to trace in the visual record, in pictures of artists at work. Painters are shown, for example, to have set and arranged colors on their palettes according to tonal value. In this lecture, George O'Hanlon, Technical Director of Natural Pigments, explains how the use of a set, limited palette developed among European artists during the second quarter of the seventeenth century, and the broader implications of this for painting.

Bios
George O'Hanlon is technical director of Natural Pigments and Executive Director of Iconofile, a nonprofit educational organization dedicated to promoting the understanding of sacred art. George received his fine arts education and carried out his apprenticeship in Mexico. Upon his return to the United States, he worked as Art Director and then Creative Director for advertising agencies in Silicon Valley, working on such major accounts as Sony, Hewlett-Packard, and Ricoh. He then established a marketing communications firm that was later acquired by the Japanese chemical giant, Shin-Etsu, and was retained as president of U.S. marketing operations. In 1992, he left this post to study traditional art techniques. In 2001, he founded Iconofile and, subsequently, Natural Pigments, an organization designed to promote an understanding of these techniques among contemporary artists. Since that time, O'Hanlon has formulated hundreds of paints and artists' materials, including Ceracolors, a water-soluble wax paint.
Tatiana Zaytseva is Administrative Director of Natural Pigments and Secretary of Iconofile, a nonprofit educational organization dedicated to promoting the understanding of sacred art. Tatiana received her education in St. Petersburg, Russia in fashion and design, earning a second degree in engineering process controls. After moving to the U.S. in 2001, she helped to establish Iconofile and, in 2003, Natural Pigments.