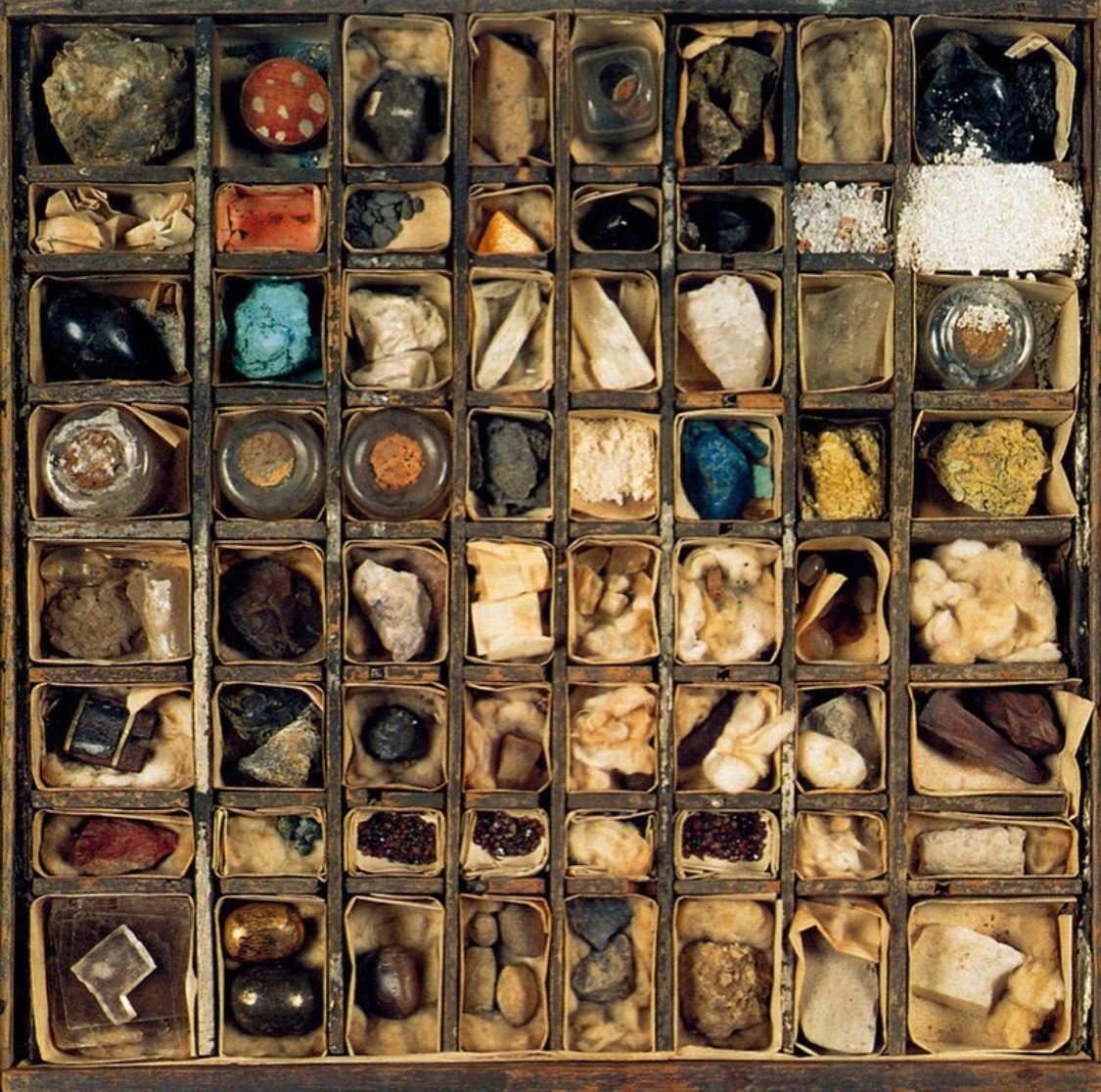 Material History for the 21st-Century Artist, with Eva-Maria Spampinato
Join us for this free lecture, open to the public.
The study of art materials through the centuries reveals how they have been entangled with – and an influence on – the historical record. Ms. Spampinato will provide an overview of her years of research into the language of materials, how her studies have invoked creativity in her own artwork, and why the study of material history is important for the artist in the 21st century.
Artist Bio
Eva-Maria Spampinato is an interdisciplinary artist, researcher, traveler, and historian, investigating historical art and design through the modes of craft, alchemy, and the natural world.
Ms. Spampinato is an alumni of the Postgraduate Design History Program at the Royal College of Art/Victoria and Albert Museum in London. Her dissertation was the first in the program to apply experimental research to an 18th-century English artisan cobalt glass recipe. Her academic education also includes courses in Art History and Visual Culture at the University of California, Santa Cruz. Ms. Spampinato has also worked as an Art Conservation Assistant in Italy and in California, with a specialty in paintings and paper artworks. Her formal training as a fine artist took place at the Florence Academy of Art in Sweden; she has pursued her studies outside the studio for more than 25 years.
​This artist talk is made possible by the generous support of the Robert Lehman Foundation.
COVID-19 Policy
Guests will be required to show proof of vaccination. The Lyme Academy of Fine Arts has removed the mask mandate for students, staff, faculty, models, and visitors inside of our buildings.
The health and safety of our guests are of the utmost importance. We are regularly monitoring the guidelines of the CDC and will adjust our policies accordingly.