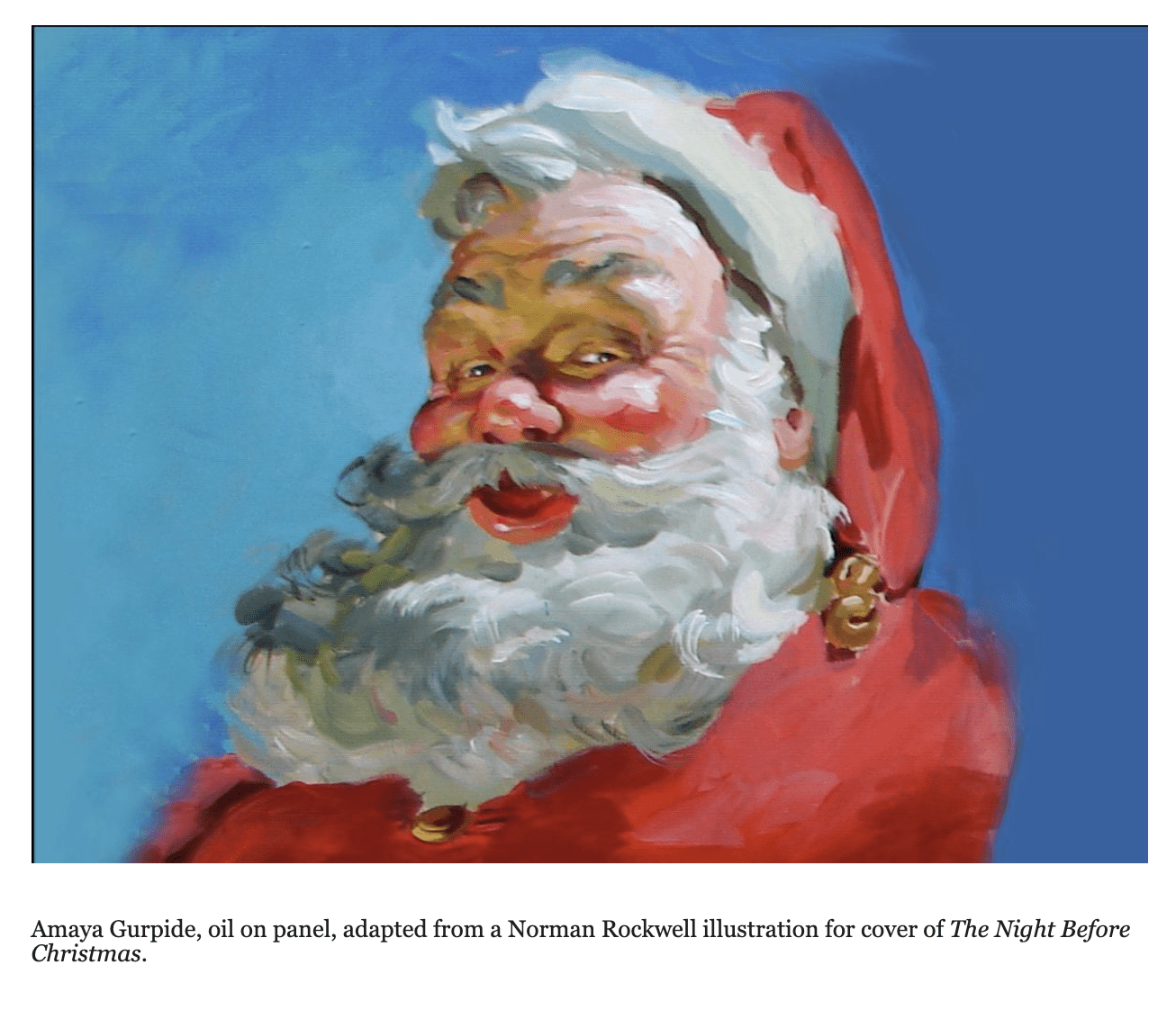 Lyme Academy's 2nd Annual Holiday Enchantment and Tree Lighting
Join us for the Lyme Academy's annual community event, free and open to the public on December 10, 3-6 pm.
New this year, Allegra Farms will offer horse-drawn carriage rides throughout the event, with their authentic 19th-century coaches and wagonettes, drawn by majestic Clydesdale horses.
Santa Claus will be on campus for the evening and children are invited to bring along their wish lists and take a family photo with Jolly Old Saint Nick.
Hands-on art activities and demonstrations will take place indoors in the Dumond and Cole art studios, guided by Lyme Academy of Fine Arts artists and instructors.
Coffee, hot cocoa, apple cider, and holiday cookies will be available for all to enjoy and warm their bodies and spirits as they gather around one of the many softly glowing fire pits. Adult beverages, including beer, Bailey's and bourbon will be available for purchase.
Monochrome, our latest exhibition will be open for viewing in the Chauncey Stillman Gallery
The crowd will be invited to gather around the artistically-adorned holiday tree for a musical performance by the Old Lyme Band and caroling starting at 4:00 p.m., followed by a tree lighting ceremony led by Town Selectman, Tim Griswold.
Lyme Academy's new shop, de Gerenday's Fine Art Materials and Curiosities is decked for the holidays and will be open throughout the event inviting attendees to shop for unique and unexpected gifts. The newly published book, Essex Ed's Groundhog Day Parade written by Sue Cornell and illustrated by artist Mina Hamamoto Mohtasham, an instructor at the Lyme Academy of Fine Arts, will be available for purchase with a book signing from 3:00 p.m. to 4:00 p.m. Artist Caroline Joy Adams will be holding a calligraphy demonstration from 4:00 p.m. to 6:00 p.m. for attendees to enjoy. de Gerenday's will also offer a 20% discount on the purchase of all holiday ornaments on the day of the event. Discover de Gerenday's through the South Entrance to the Academy; store hours the day of the event are 10:00 a.m. – 6:00 p.m.
Admission is free; donations are welcome.