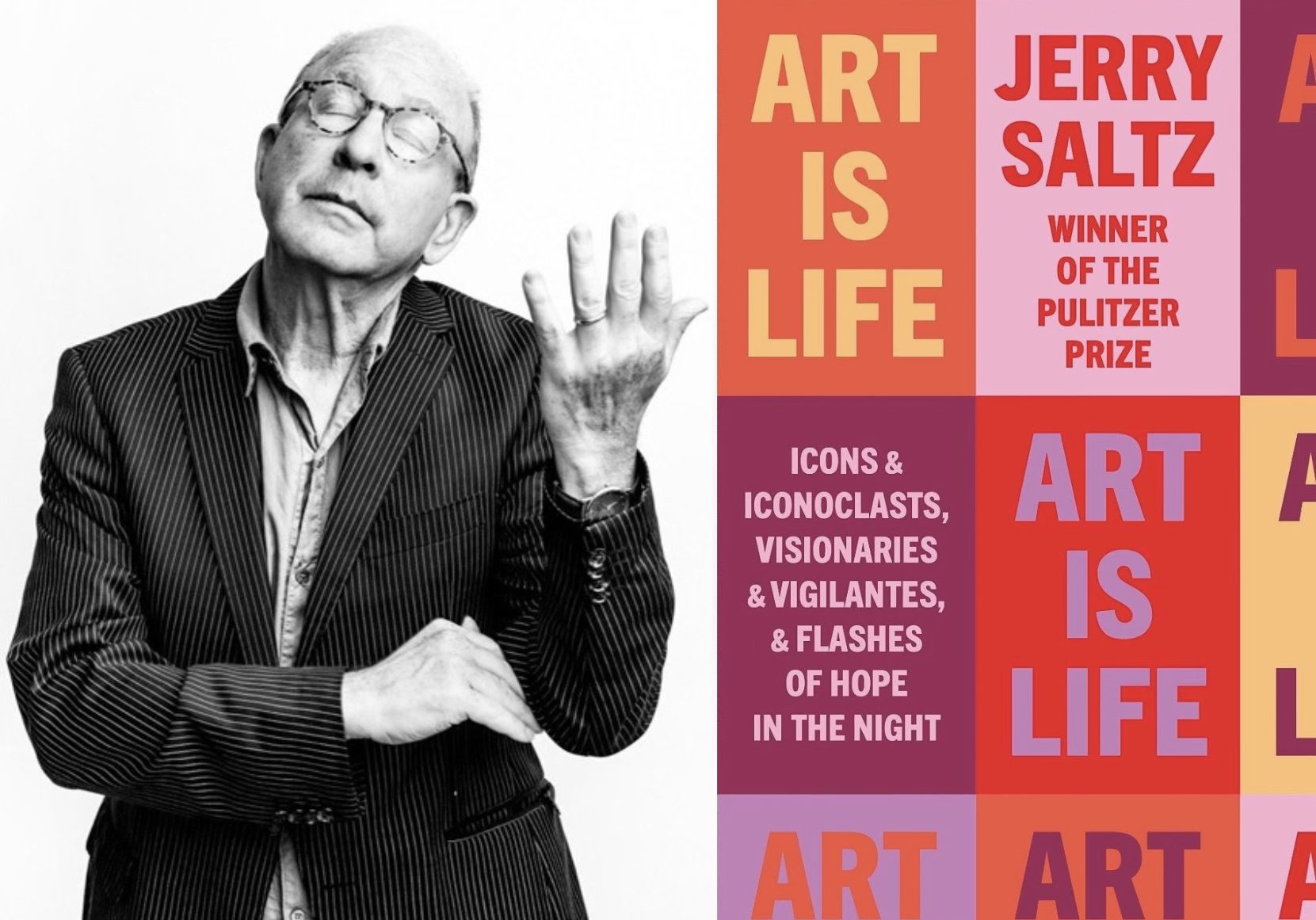 An Afternoon with Jerry Saltz
The Lyme Academy of Fine Arts is pleased to welcome Pulitzer Prize-winning art critic and bestselling author Jerry Saltz to its Old Lyme campus, in celebration of his new book, Art is Life. 
2-3 pm: Jerry Saltz presentation. Free and open to the public; limited seating available on a first-come, first-seated basis.
3-4 pm: Book Signing
Join us for a Bagels and Coffee pre-event reception 1-2 pm with Jerry Saltz in the Chauncey Stillman Gallery.
Admission to this pre-reception is free and open to all those who purchase a copy of Saltz's latest book, Art is Life, from the Academy's campus art store, de Gerenday's Fine Art Materials and Curiosities. Purchases may be made in-person or using the link below; proof of purchase required at the door. Pre-ordered books will be available at de Gerenday's on the day of the event.
All proceeds from this event benefit public programming at the Lyme Academy of Fine Arts.
About Art is Life
From the Pulitzer Prize-winning critic and bestselling author of How to Be an Artist: "a deliciously readable survey of the art world in turbulent times."
Jerry Saltz is one of today's most-read writers about art and artists, attracting readers to fine art as few critics have. A passionate champion since the 1990s of the importance of art in our shared cultural life, Saltz has advocated for women artists, the pioneering work of African American, LGBTQ+, and other long-marginalized creators, and has served as a respected and provocative arbiter of the art world's most recognized names. Sotheby's Institute of Art has called him, simply, "the art critic" of our day.
Bio
Saltz is the Senior Art Critic at New York Magazine and its entertainment site Vulture. He is the winner of the 2018 Pulitzer Prize in Criticism and a 2019 National Magazine Award. Before joining New York Magazine in 2007, Saltz worked as an art critic for The Village Voice, and was twice nominated for the Pulitzer Prize during his decade-long tenure. In addition to lecturing at the Museum of Modern Art, the Guggenheim, the Whitney Museum, and many others New York and national venues, Saltz has been a featured guest at Harvard, Yale, Columbia, the Rhode Island School of Design, the Art Institute of Chicago, and other academic institutions.
Parking Information and Campus Directions
From I-95, take exit 70 and travel a short distance along Lyme Street until you reach the South Parking Lot on the Lyme Academy campus, furthest from the highway passover.