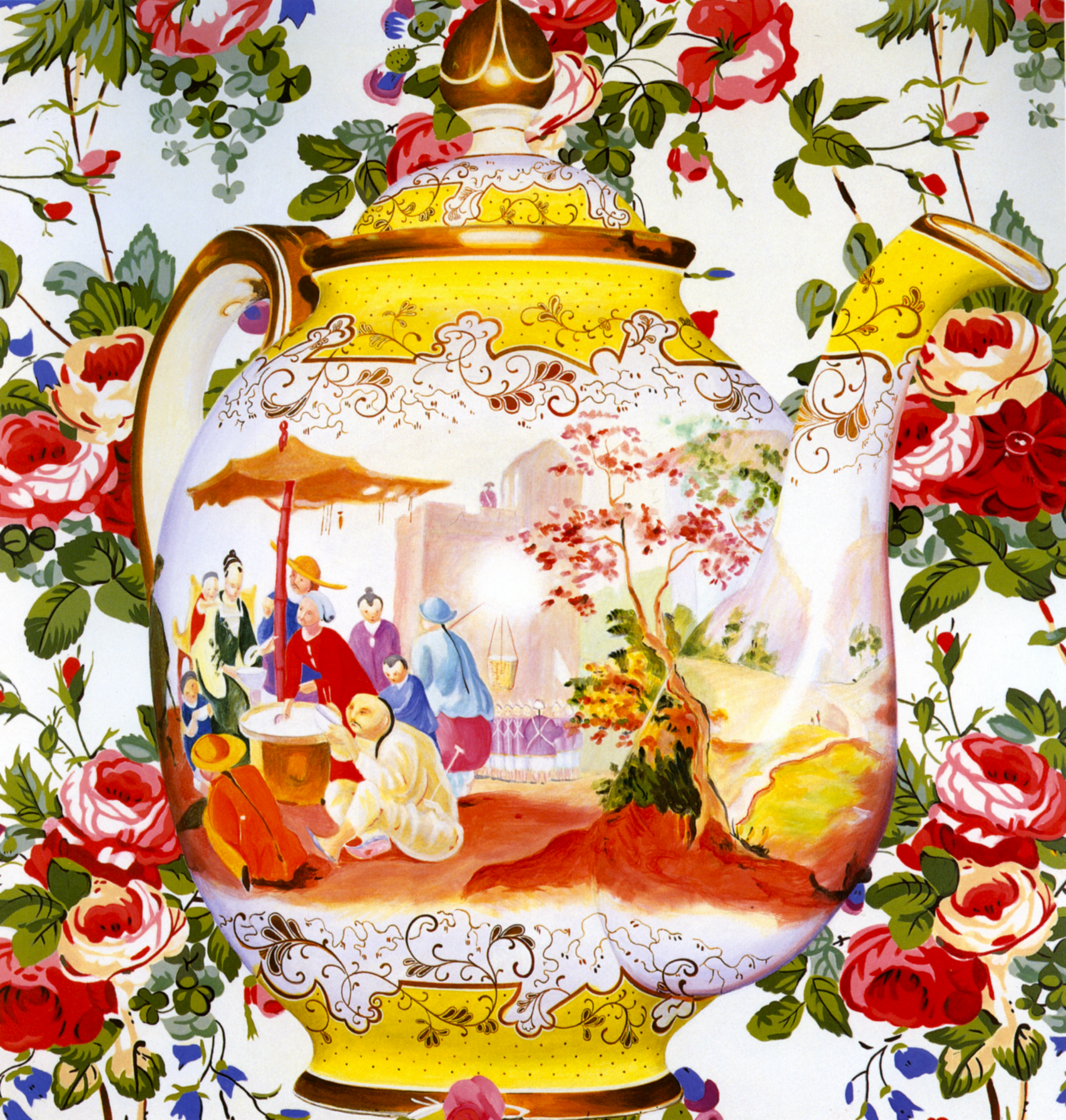 In My Studio with David Bowes
Join us for this artist lecture and reception, free and open to the public.
In this expansive retrospective lecture, artist David Bowes recalls New York's art scene in the 1970s and '80s, as well as his artist-friends and gallery representation in Europe. The evolution of Bowes' paintings during the course of his 50-year career will be highlighted, as will the variety of influences – both personal and commercial – that have shaped and informed his art. A true artist's artist, Bowes prefers intimacy and informality to detached explication, and describes tonight's lecture as "a virtual studio visit." Please join us, and Bowes himself, for this very special event.
Artist Bio
David Bowes (b. 1957) began showing his paintings at the Anina Nosei Gallery in New York at the start of the 1980s. Since that time, Bowes's work has been exhibited in Switzerland, Italy, France, Sweden, Finland, and Germany – countries in which he has also worked and lived. Today, Bowes makes his home in Turin, Italy.
Bowes attended the Rhode Island School of Design (RISD) in the mid 1970s and has taught classes at his alma mater in subsequent years. His paintings are often brightly colored, and, within their loose painterly strokes, make reference to allegories, mythology, and art history. Bowes has been described as having a "delicacy of touch and genuine fascination with the medium of paint" – attributes that are readily seen in works at the Walker Art Center, Portland Art Museum, and the Broad Contemporary Art Museum at LACMA, among many other public venues. Bowes participated in 1999 at the 48th Venice Biennale and one of his works is included in Lucio Amelio's Terrae Motus collection at Italy's Royal Palace of Caserta.
​This artist talk is made possible by the generous support of the Robert Lehman Foundation.
Parking Information and Campus Directions
From I-95, travel a short distance along Lyme Street until you reach the North parking lot on the Lyme Academy campus, closest to the highway passover. Park in any appropriate spot.