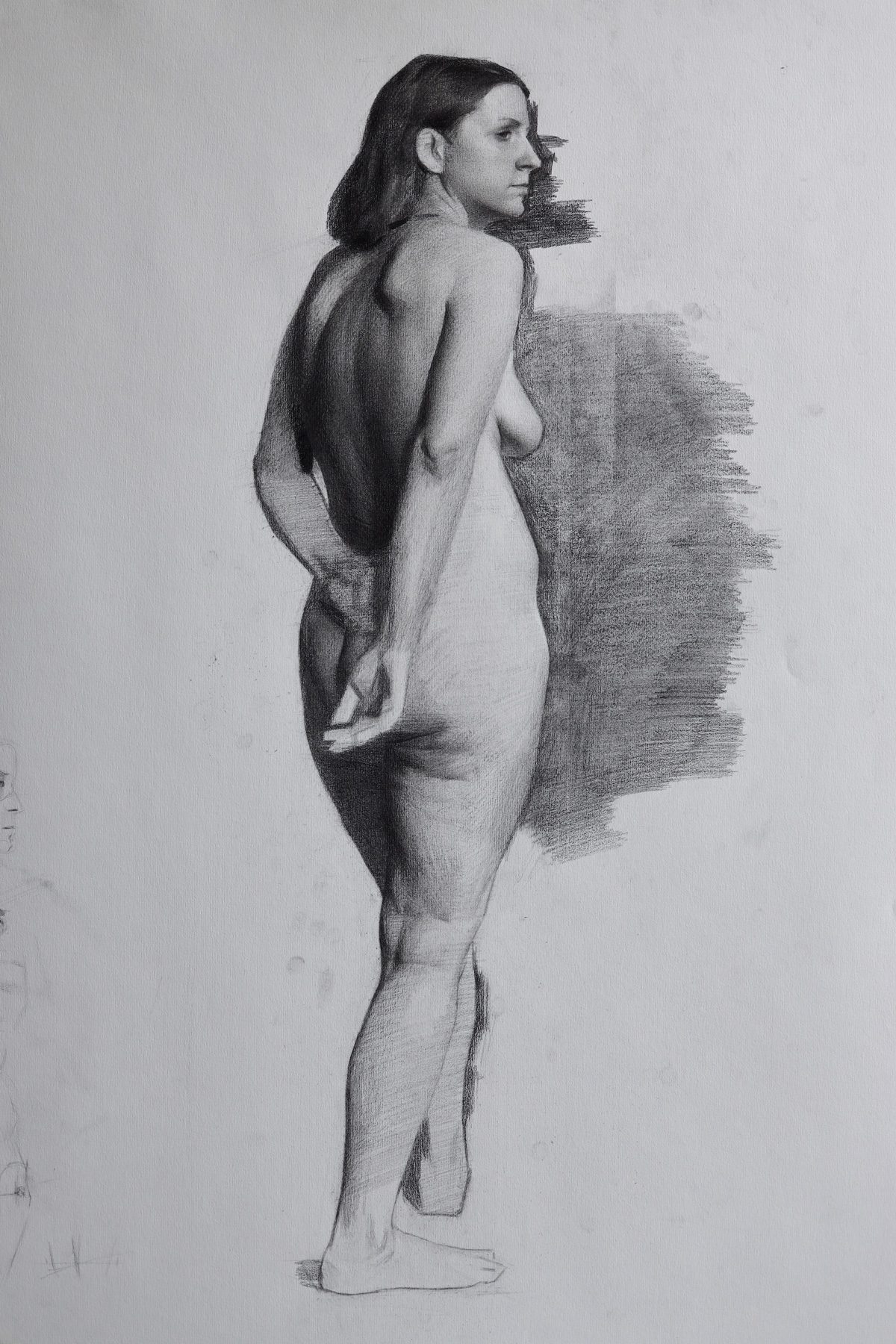 Figure Drawing From Life with Thomas Lapine
Students will work using direct observation of the live figure model.
Enroll Now ($500)
Students will learn to draw utilizing a sequential, systematic progression designed to strengthen visual acuity and develop a strategic approach to interpreting the visual experience. An intimate class size allows for in-studio demonstrations and individualized critiques. 
Students may take workshops separately, but we strongly encourage attending the drawing series as a foundation for the painting workshops.