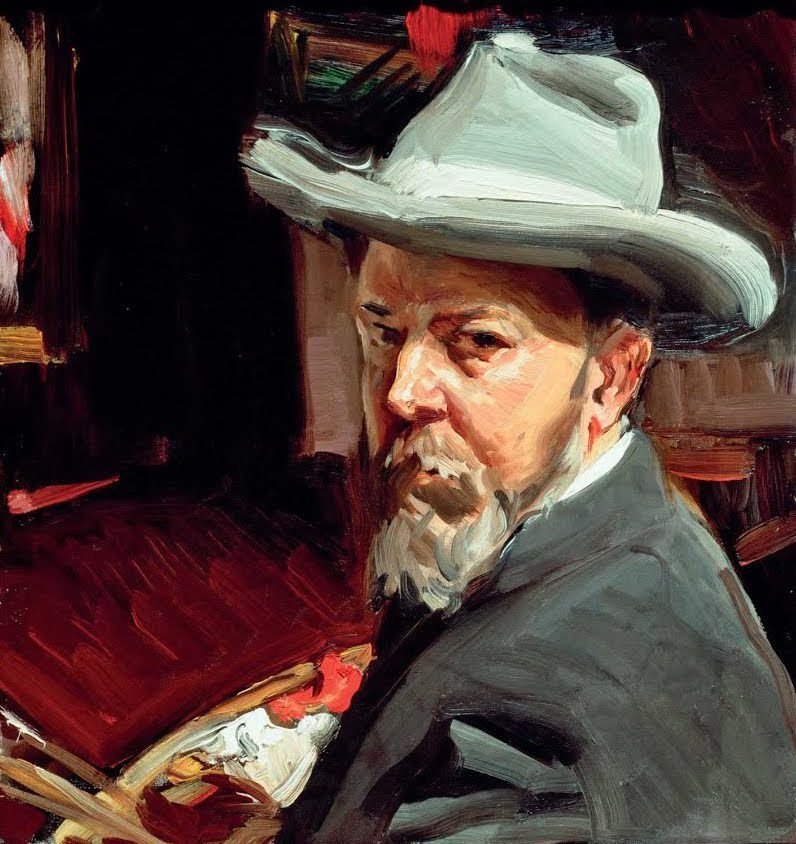 Educating Sorolla: The Training, Times, and Tools of a Spanish Master with Micah Christensen, MFDA, PhD
Join us for this free Zoom lecture.
To receive the link for this presentation, we ask that you join our mailing list. We will circulate the Zoom link to all subscribers prior to the lecture.
Orphaned by the age of ten and apprenticed to a locksmith, Joaquín Sorolla y Bastida (Spain, 1863 – 1923) became one of the most admired painters of his time by artists as diverse as John Singer Sargent, Anders Zorn, Claude Monet, and Diego Rivera. Sorolla was prolific, as confident painting multi-figural scenes as landscapes.  In this lecture, Dr. Christensen explores Sorolla's unique training in Valencia — his work with photography; his sketching; and the influence of a local and international artistic circle — with an overall goal of showing artists today how to develop their own artistic "arsenals."
Speaker Bio
Micah is a scholar of European, Asian, and American fine art, porcelain, and decorative objects. He earned his Masters of Fine & Decorative Art from Sotheby's Institute (London), where he worked in several royal, private, and public collections. During that time, he was mentored by many leaders in the field, including Gordon Lang, a founder of the Antiques Roadshow.
For his doctorate at the University of London, Micah spent ten years in more than 40 museums in France, Italy, Spain, the United Kingdom, and United States to research the classroom practice and patronage of artists. He subsequently lectured on the subject throughout Europe, including at the British Library and for Cambridge University. 
Micah sits on the Board of the Springville Museum of Art, the Utah Institute of Classical Art & Architecture, and the Beaux-Arts Academy. He regularly writes for Fine Art Connoisseur Magazine. As a consultant, he works with private and public collectors around the world.
​This artist talk is made possible by the generous support of the Robert Lehman Foundation.