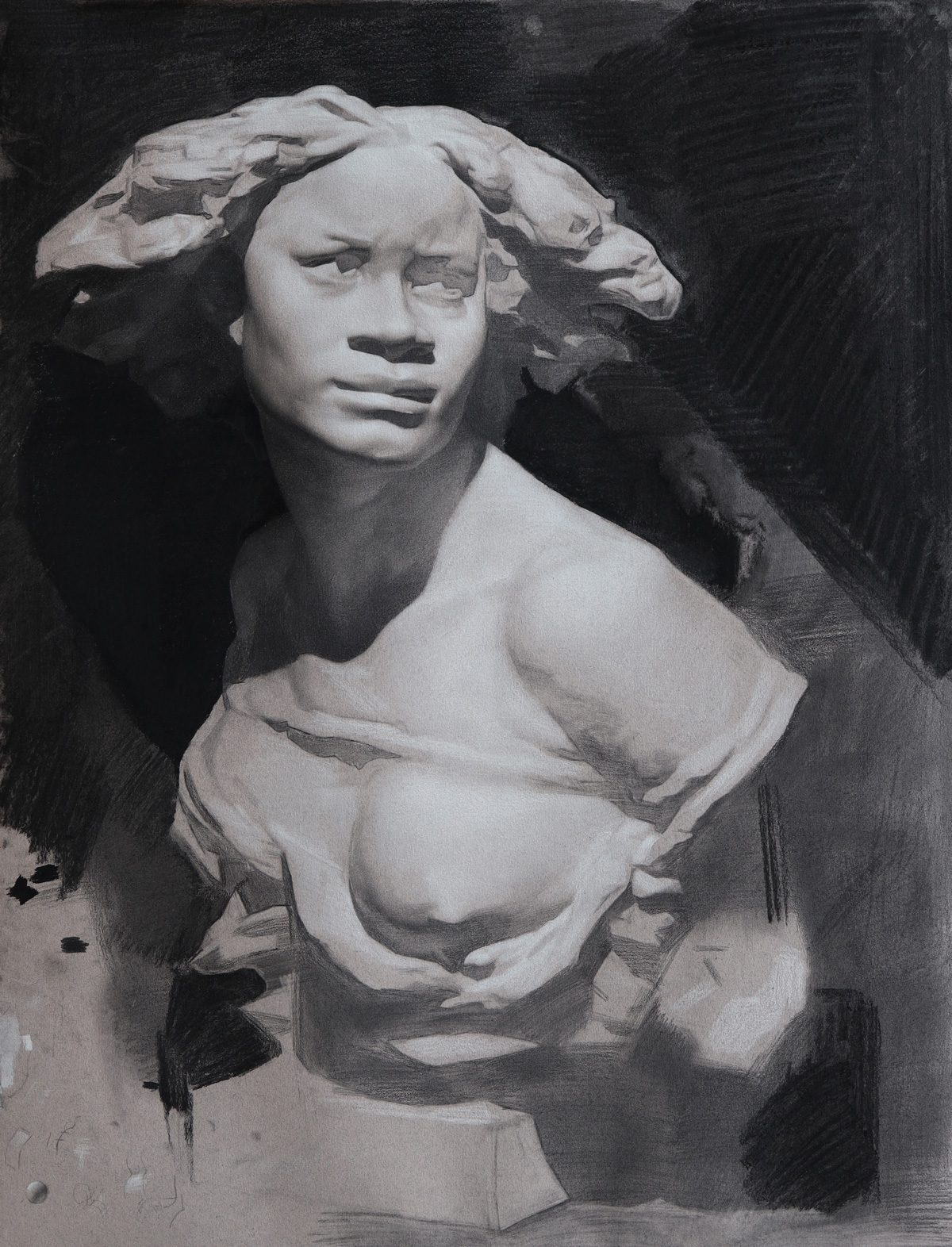 Cast Drawing – Studio Immersion with Thomas Lapine
This foundational workshop will immerse students in the academic drawing tradition.
Enroll Now ($450)
Join us in historic Old Lyme, Connecticut for an immersive studio experience focused on the foundations of drawing in the academic tradition. Inside our custom north-lit studios, students will draw daily from direct observation of live models and plaster casts, utilizing a sequential, systematic progression designed to strengthen visual acuity and develop a strategic approach to interpreting the visual experience.
The first three-week session of this two-part workshop will focus on drawing as an introduction to both perceptual and conceptual modes of observation. Students will explore the fundamental properties of light, form, structure, proportion, and gesture. In the optional second three-week session, these methodologies are applied to oil painting. Students will learn to employ a direct-painting method, with focused discussions about paint handling and color mixing.
Intimate class sizes allow for in-studio demonstrations and individualized critiques. Additionally, each student will be given access to a personal studio during non-class hours to continue their studies.