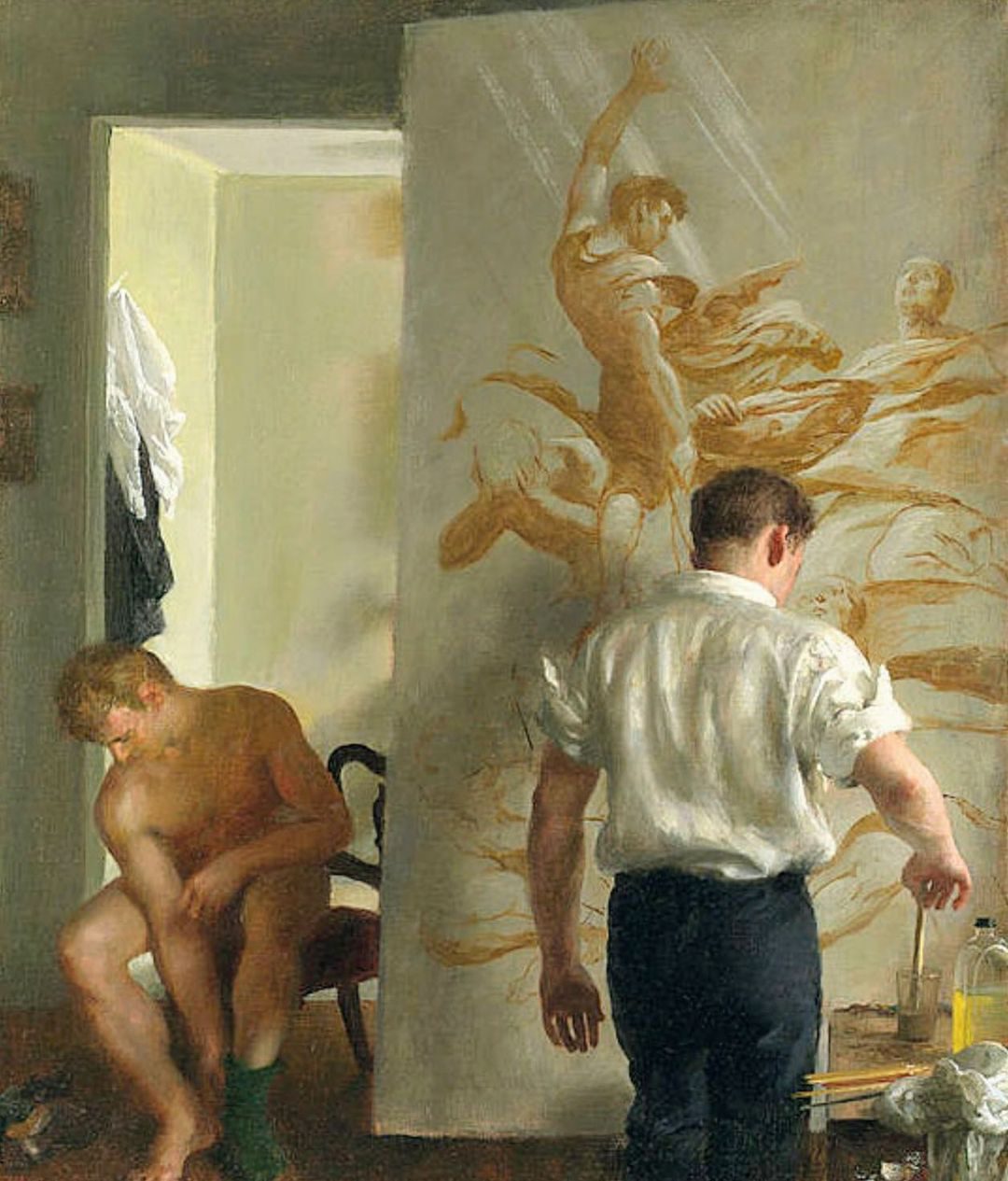 Against the Grain: American Realist Painters in the 60s and 70s, a conversation with Peter Trippi
Join us for a conversation with Fine Art Connoisseur Editor-in-Chief Peter Trippi. Free and open to the public, limited seating available.
The 1960s and 70s were challenging times to be a figurative painter in America, let alone a realist. What were the best artists in this arena making, how did they fare in the marketplace, and what is their standing today? Fine Art Connoisseur Editor-in-Chief Peter Trippi offers a survey of such gifted painters as Nell Blaine, John Koch, Gabriel Laderman, Alfred Leslie, Philip Pearlstein, Fairfield Porter, Priscilla Roberts, Neil Welliver, Charles White, and—of course—Lennart Anderson, then proposes how they could be better appreciated by practitioners and the public now.
Bio
Peter Trippi is editor-in-chief of Fine Art Connoisseur, the national magazine that serves collectors of contemporary and historical realist art, and also president of Projects in 19th-Century Art, a firm he established to pursue research, writing, and curating opportunities. Based in New York City, Peter previously directed the Dahesh Museum of Art, headed development teams at the Brooklyn Museum and Baltimore Museum of Art, and created international touring exhibitions and publications devoted to the 19th-century painters J.W. Waterhouse and Lawrence Alma-Tadema. In 2021 Peter co-curated the exhibition Artful Stories: Paintings from Historic New England, which ran for a year at the Eustis Estate in Milton, Massachusetts, and also Flora Nova: Painting Nature Now at Sugarlift (New York City). His next project will focus on the fine art displayed in the home of the 19th-century poet Henry Wadsworth Longfellow (Cambridge, Massachusetts).
This artist talk is made possible by the generous support of the Robert Lehman Foundation.
Parking Information and Campus Directions
Coming from I-95, on Lyme Street, enter the first parking lot on Lyme Academy's campus. If you pull into the 2nd parking lot into the circle driveway, exit the lot and turn left, to get to the first parking lot.
From the parking lot follow the lit path to the main entrance with the wood sign above, you will enter into Cast Hall, the Southwick Keller Studio will be to your right.
According to the current CDC guidelines for New London County, Connecticut, community transmission is substantial.
The health and safety of our guests are of the utmost priority to the Academy. Guests will be required to show proof of vaccination at the door, and we require that everyone follow safety measures, including social distancing and wearing masks.