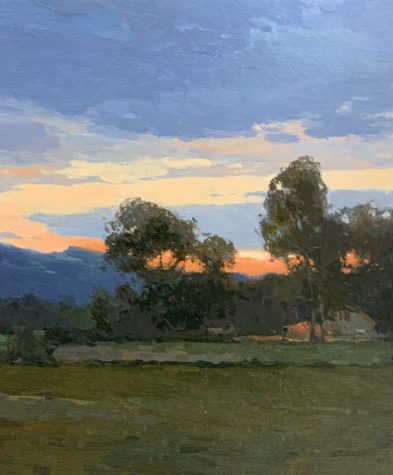 Afternoon and Sunset: Plein Air Landscape Painting with Zufar Bikbov
Paint picturesque town- and waterscapes en plein air, during the most beautiful part of the day. This workshop takes place on four consecutive Wednesdays, beginning May 11.
Enroll Now ($400)
Goals for this class include building the skills essential for outdoor painting and providing the tools necessary to continue this storied practice independently and beyond the class.
This multi-session class includes four weekly afternoon painting sessions en plein air, during which students travel to a variety of local venues of historical significance in Old Lyme, Connecticut. Weekly home assignments are suggested by the instructor as well, in order to augment in-class training and build confidence in the process. Group and personal critiques will be provided in studio or online, via Zoom.
Please note that participants will be asked to walk short distances with materials in tow.  In the event of inclement weather, a studio will be provided on the campus of the Lyme Academy of Fine Arts.
In order to capture the transitory effects of natural light, this fast-paced course welcomes intermediate-level artists as well as beginners with some experience of studio oil painting.