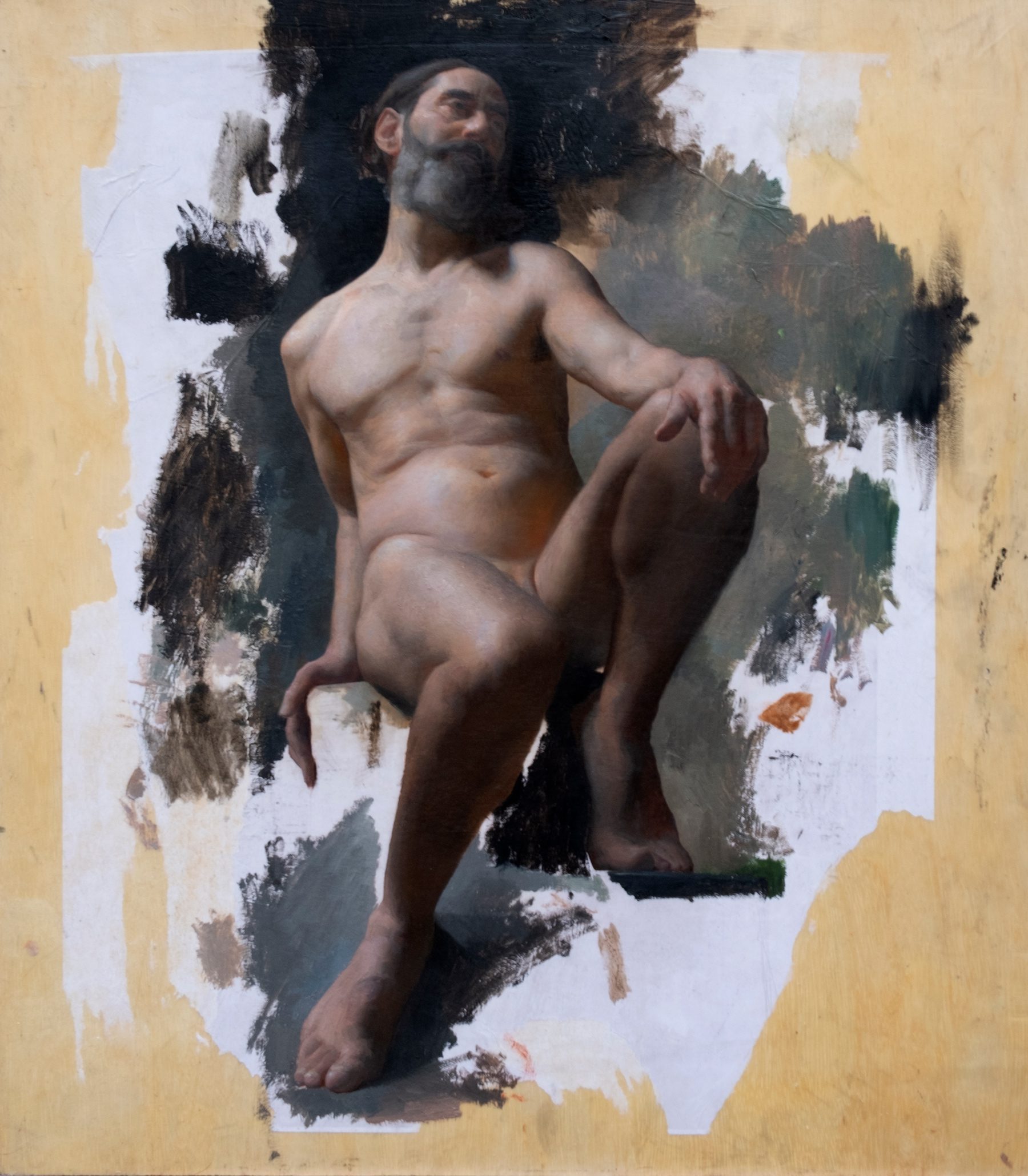 Academic Figure Painting with Lucas Bononi
Participants will work with a live model and have the option of drawing or painting, with an emphasis on accurate observation.
Enroll Now ($750)
Light, volume, and color are crucial elements within the artistic world. In this workshop, we will investigate these concepts – and many others – through the medium of the figure. The class will navigate the complexities of the drawing and painting process by breaking each down into easily accessible steps and answering questions pertaining to the physics of light and our perceptions of value. Throughout this process, individual instruction will be complemented by instructor-led demonstrations, all to illustrate the methodology in the most clear and helpful way. The goal will be to complete a single figure work by the end of the workshop, with the possibility of initiating a second drawing or painting from a different vantage point.