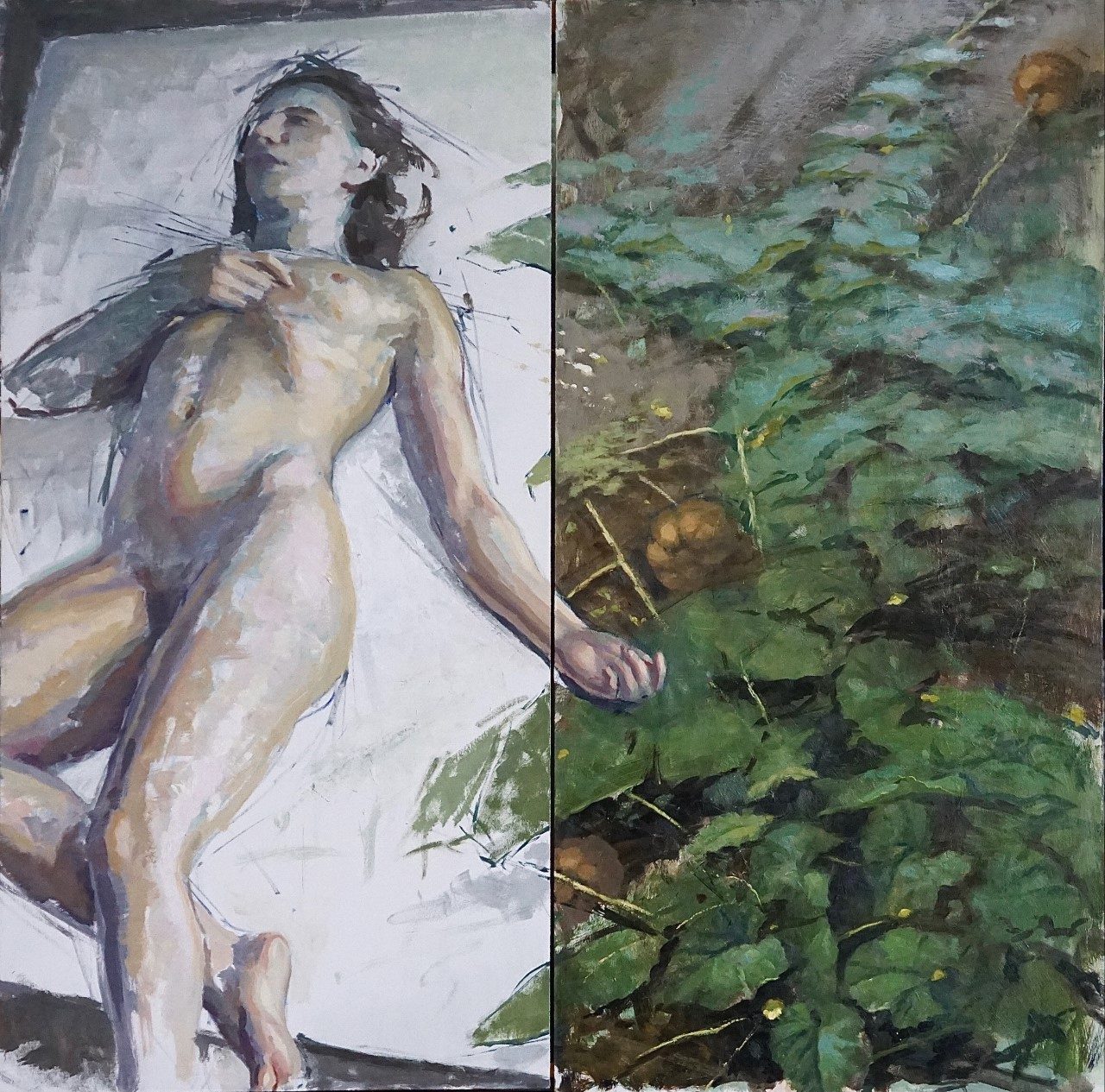 A Painted Journal: an Artist Talk with Dean Fisher
Join us for a conversation with the artist. Free and open to the public, limited seating available.
From art school in Chicago to Madrid, Paris, and London and back again, Dean will discuss some of the key events which have played a role in his artistic formation. He will share about his ongoing search to merge temperament and paint together, and about his encounters with Antonio López García, the Spanish painter and sculptor, known for his realistic style.
Artist Bio
Dean Fisher studied at the American Academy of Art in Chicago and has been exhibiting nationally and internationally for more than twenty-five years.
He has exhibited at New York galleries including Hirschl & Adler Modern Gallery, the Tatistcheff Gallery, and J. Cacciola Gallery; he has also shown at Prographica / KDR Gallery in Seattle, Washington, and Susan Calloway Fine Art in Washington, DC.
After living in Spain, France, and England for eight years and making master copies as a form of study at the Museo del Prado, the Louvre, and the National Gallery of Art. Dean returned to the US and has been living in Connecticut with his wife, the artist Josephine Robinson.
Dean teaches painting privately and at Silvermine Art Center in New Canaan, Connecticut.
For more information about the artist link here.
​This artist talk is made possible by the generous support of the Robert Lehman Foundation.
Parking Information and Campus Directions
Coming from I-95, on Lyme Street, enter the first parking lot on Lyme Academy's campus. If you pull into the 2nd parking lot into the circle driveway, exit the lot and turn left, to get to the first parking lot.
From the parking lot follow the lit path to the main entrance with the wood sign above, you will enter into Cast Hall, the Southwick Keller Studio will be to your right.
According to the current CDC guidelines for New London County, Connecticut, community transmission is substantial.
The health and safety of our guests are of the utmost priority to the Academy. Guests will be required to show proof of vaccination at the door, and we require that everyone follow safety measures, including social distancing and wearing masks.